Ok, so I know I'm about a week late in posting this. I'm so sorry if you've been waiting! But my family decided to take a vacation…as opposed to our Covid stay-cation. While we were only able to visit with just a few family members, and didn't go places or do things that we would normally do on a vacation, it was nice to have a change of scenery!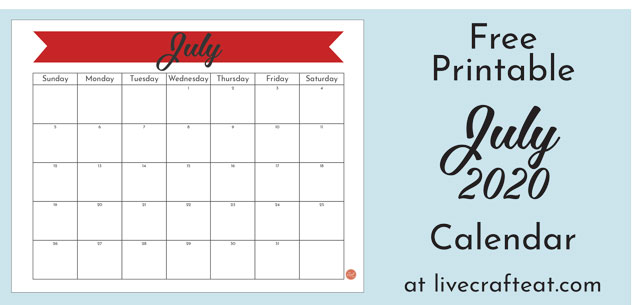 Since this has been such an "off" year, I don't really have many plans for the rest of July except for what we've already been doing the last few months: hanging out with our kids, playing games, enjoying the outdoors and sunshine, etc. So I'll be printing out this July calendar to keep track of all the projects around the house I have planned. I'm hoping to do a bunch of de-junking, organizing, and a few other small things. If I keep myself on a schedule and plan it all out on a calendar maybe it will help keep me motivated!
Without further ado, here's the July 2020 free printable calendar! Scroll down to download the PDF!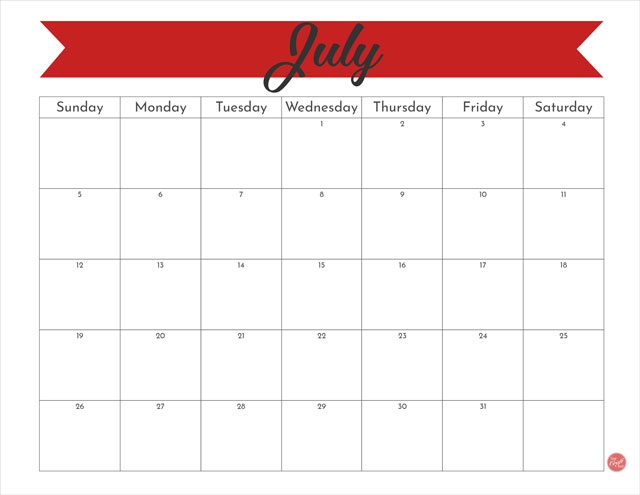 Have a happy July!