Considering we have flurries forecasted for this weekend I'm going to say that March is officially coming in like a lion. Ugh. I was hopefully we'd have some sunny days coming our way and could get outside and enjoy a little bit of sunshine. Though, being stuck indoors does present a great opportunity to drink hot chocolate, cuddle up with a warm blanket, and plan out the coming month. The weather doesn't care that we have appointments to go to, meals we have to plan and shop for, or goals we want to accomplish. So go ahead and print off this free printable March 2021 calendar, grab a pen or pencil, and write in everything you need to do! I love using these monthly calendars as a way to plan out all our meals (we also have these free printable weekly meal planners – one of our most popular posts on the blog! – that you can use if you want something specifically for meal planning). I also like to use these monthly calendars to write in all my to-dos (for free printables geared specifically towards to-do lists, make sure to check out printabulls.com for their weekly to-do lists and also their March 2021 calendars – they've got lots of options to choose from!).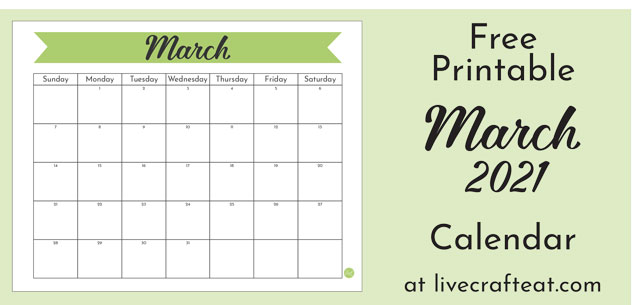 While there are so many different ways to use a monthly calendar one thing is for certain: the free printable calendar you see here couldn't be simpler to get! Just scroll down and click on the link to download!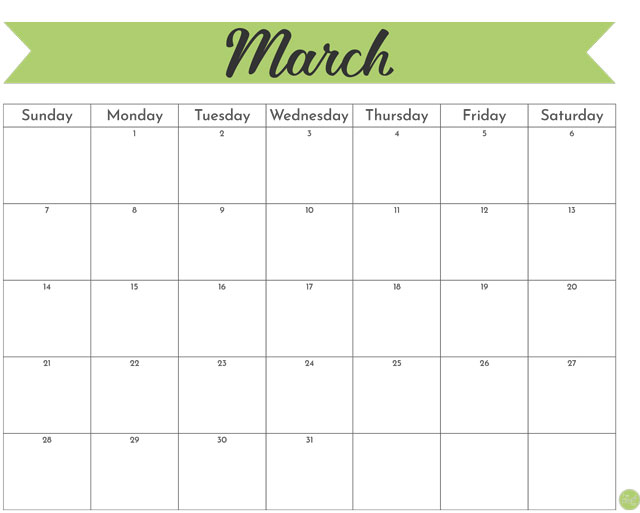 Wishing you all a happy and lucky month of March!