May is such a beautiful month with all the trees and flowers in bloom, the sunshine and warm (but not too hot!) weather, and even the occasional rainshower, of which I am personally a huge fan. I've always loved watching and listening to a good rainstorm! It also marks the beginning of the end of the current school year as papers and emails from teachers start making their way to me letting me know about all the year-end activities…and there are a lot! It gives me a great reason to print off a May calendar – it all needs to get jotted in or I will surely forget everything that's going on between now and the end of the year.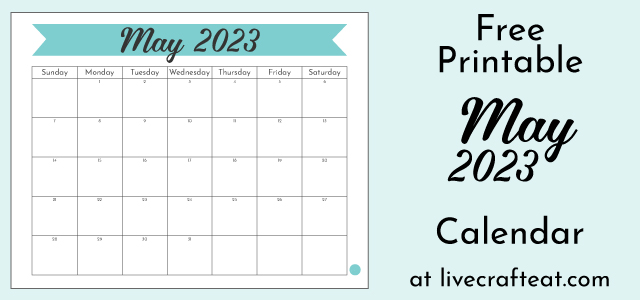 If you're in the same boat as me, or even if you just have lots of school assignments due, work projects, or everyday life to plan then a monthly calendar is perfect for helping you stay organized and on top of it all.
If you're looking for even more design options for your Free Printable May 2023 Calendar, be sure to check out printabulls.com where they have all kinds of printable monthly calendars available to print for free!
For the free printable May 2023 calendar available here, click on the link below to download the PDF file. Then it's as simple as a click of the "print" button!