It's that time of year again! If school hasn't started for you already it will be starting soon! The beginning of school brings with it so many things to keep track of – the papers! The schedules! The shopping lists! The homework and assignments! All of the meal planning for the crazy busy weeknights!
If school hasn't already started for you, to help make your first day of school run a little smoother we created a whole bunch of first day of school signs that you can print for free. It is so fun to document how much they grow from year to year!
For everything else you need to keep track of, we've made this free printable September 2018 calendar, so you can jot in all of the craziness that is the beginning of school.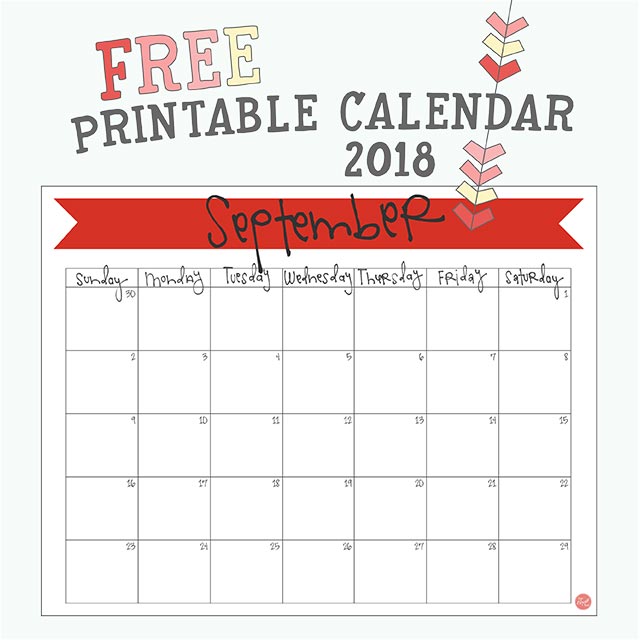 It's 8.5″x11″, so it's easy to print at home, and is perfect for putting into a binder, tacking onto a bulletin board, or displaying on your fridge.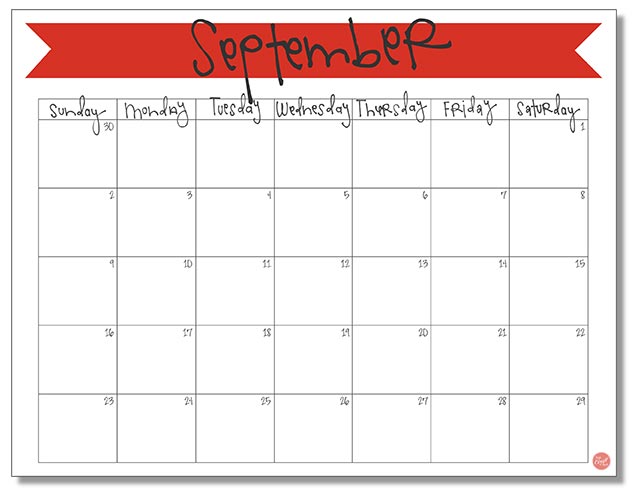 Enjoy this back to school season!