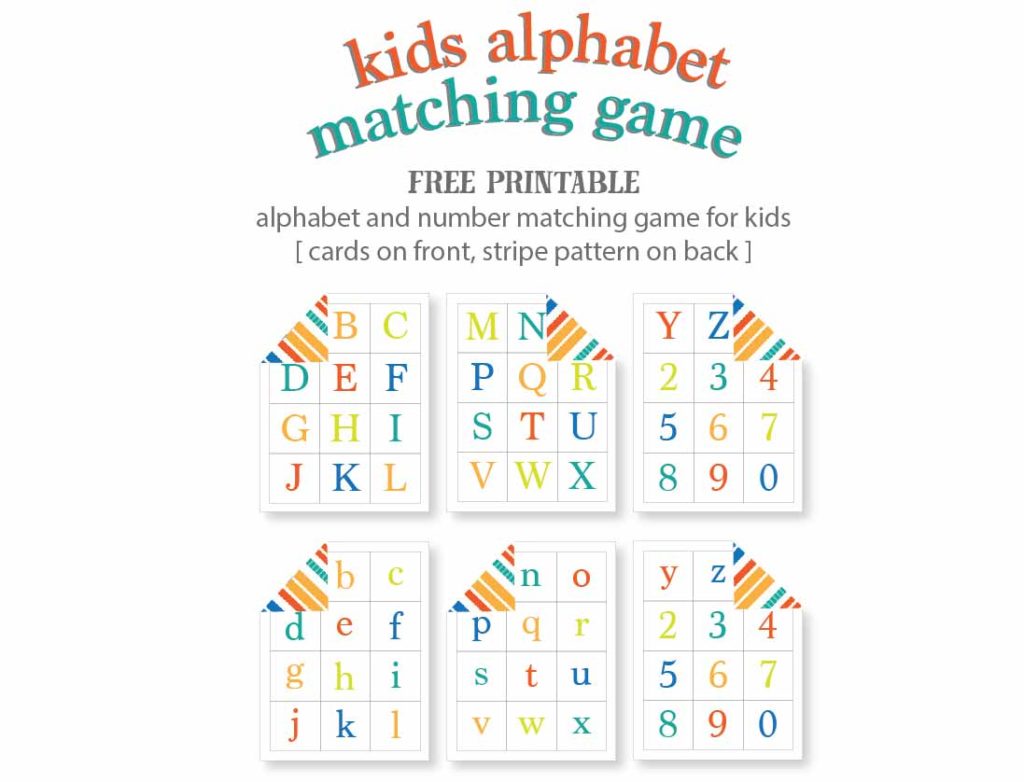 i have a kid who is big into learning the alphabet and identifying letters right now. i have another who is learning how to read and spell. so i made this cute little alphabet matching/memory game to help with both the enthusiasm of learning letters and numbers as well as a secondary purpose of using them to learn how to spell short words.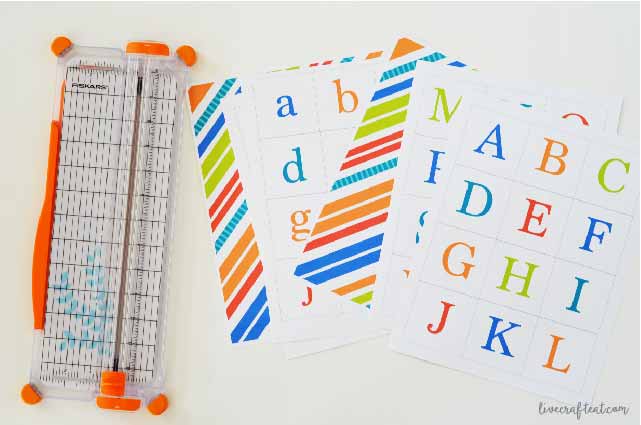 it's super simple to make this game yourself at home – all you need to do is download the printables (at the end of this post), print them off onto cardstock (aff link)…first print all the letter/number pages and then flip them over and print the stripey-patterned page on the back of each of them, and then cut them out on the lines indicated. it's as easy as a-b-c.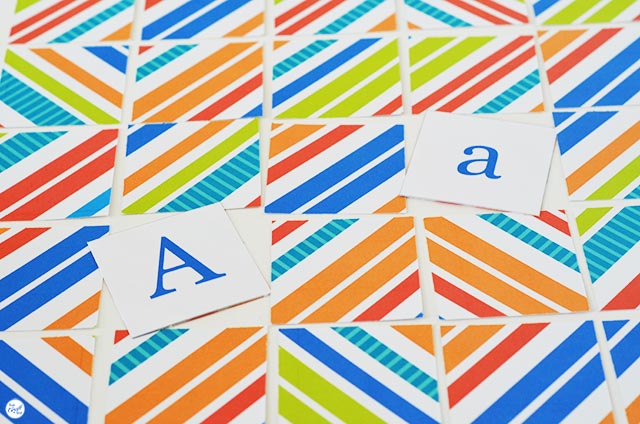 and if you want them to last a long time, you can laminate them! it's easy to do at home if you have a laminator. my mom bought me this laminator (aff link) and i absolutely love it! it works like a charm.
the last thing to do is to spread out all the cards (there are a lot!), making sure they're all flipped over to the patterned side, and then take turns turning them over trying to match the uppercase letters with the lowercase letters. you could also take all the letters and try spelling words with them (print out as many as you need if you want multiple letters to spell bigger words).
we've had a lot of fun playing this memory game, and hope you do too!
click here to download your free printable alphabet matching game for kids!