my kids are huge into holidays! every valentine's day, easter, fourth of july, halloween, thanksgiving, & christmas (and yes, even the superbowl) is a chance to celebrate! they spend a lot of time making their own decorations and displaying them all over our house. they love to help me plan what we're going to be eating and doing that day. and since i'm trying to do better at loving and decorating for holidays, i thought i'd make a few fun things for this valentine's day to either decorate our house, or do something fun together as a family.
here's the first thing…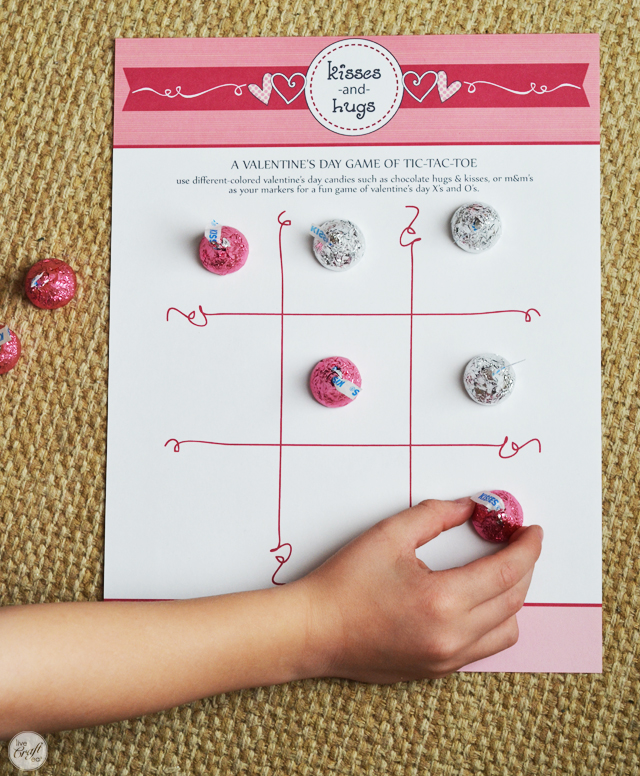 …a valentine's day tic-tac-toe game that our whole family can play together! we call it the kisses and hugs game, because we're using the hershey's chocolate version of x's and o's instead of using actual x's and o's to play our tic-tac-toe game.
here are 4 great things about this game:
1. kids love playing tic-tac-toe
2. it's an easy game to play
3. it keeps them happy for a long time
4. this valentine's day version is available as a free printable! (just scroll down to the end of this post to download your free copy!)
bonus: we get to eat chocolate at the end of our game 🙂 win-win for everyone!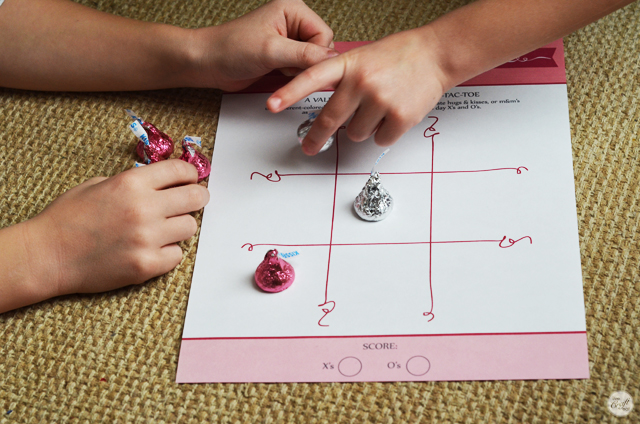 what you need to play:
– free downloadable pdf of the "kisses & hugs" board game (see below). print onto cardstock and laminate so you can use it time after time, year after year.
– a bag of hershey's valentine's day-colored kisses and hugs (i just used kisses this time around because they came in such cute colors, so you can do that or buy a bag with both the kisses and the hugs). and really, you could use any small treat such as m&m's or skittles as long as you have at least 5 each of 2 different colors.
that's it! easy, right?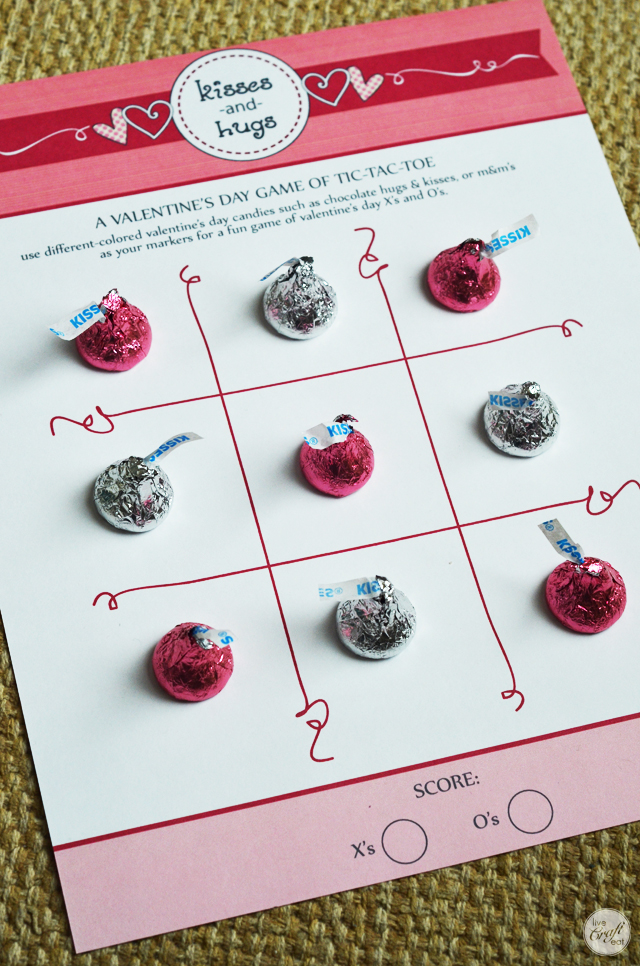 a fun, (almost) free way to enjoy spending some time together as a family this valentine's day! and with a sweet treat waiting for you at the end of it, what's not to love?!
. . . . . . . . . . . . . . . . . . . .
click here to download your free valentine's day "kisses & hugs" game!
happy valentine's day everyone!
if you like this post and want to share the love, feel free to share on facebook or pin it to pinterest. thanks!!!