some of my kids are working on their faith in god award for primary. the faith in god booklet includes activities and goals for them to accomplish that help them learn more about the things our church teaches. one of the things they need to do in order to receive their award is memorize all thirteen articles of faith. our church has primary songs that they can learn to help them remember these articles of faith by singing along and humming the tune when they try to remember them (that's how i remember them all too!). with general conference coming up soon, i thought i would do one more thing that might help them with their memorization…this is the perfect time to have them sit quietly and color the articles of faith.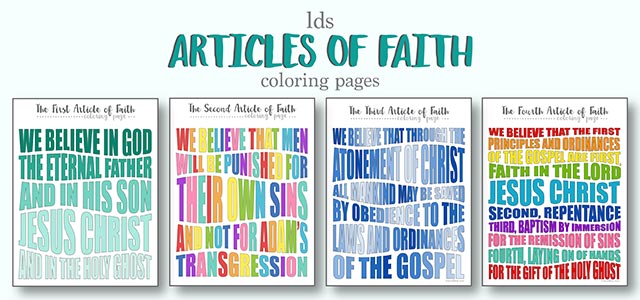 all of these free printable articles of faith are done in a word art style that looks like waves, which i think looks really neat, especially when all the letters are colored in. all you need to do is download the files (at the bottom of this post), sharpen your colored pencils, decide how you're going to color them in, and get to work! they look so great you might even want to display them on your kids walls, or on your fridge to help your whole family learn to memorize them. in fact, these would be great to go along with family home evening whether they're already colored in to use as a part of the lesson, or as the activity.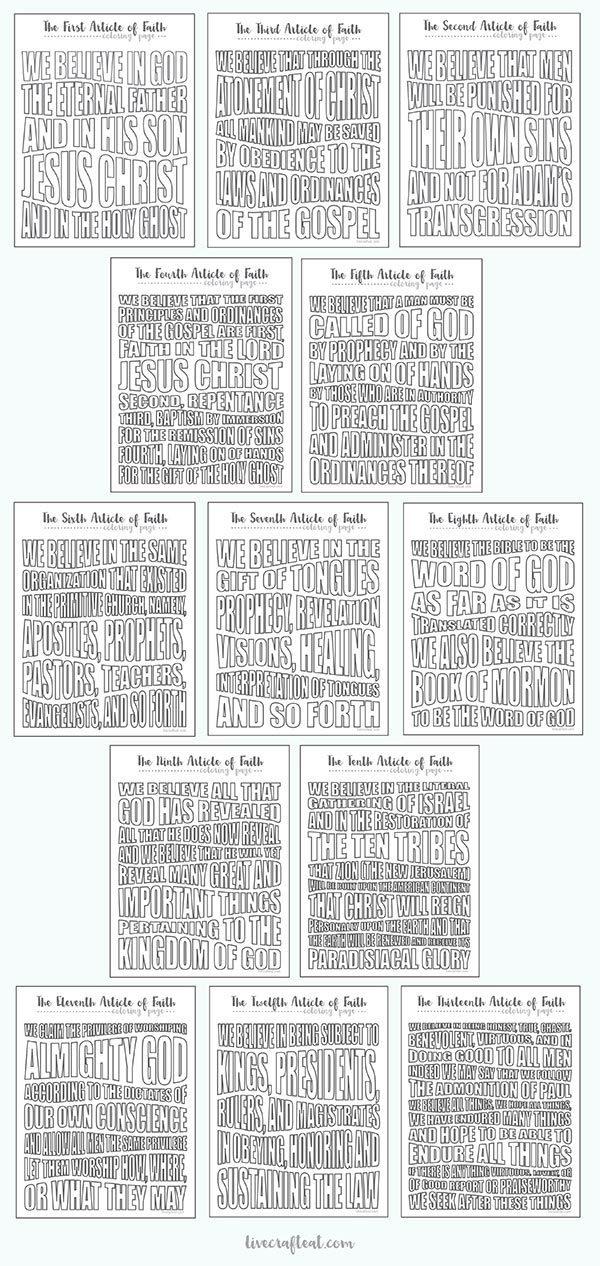 don't know how you could color these coloring pages? here are some ideas ::
monochromatic :: this means that you pick a color (like teal, in the example below) and use only varying shades of that color – lighter or darker.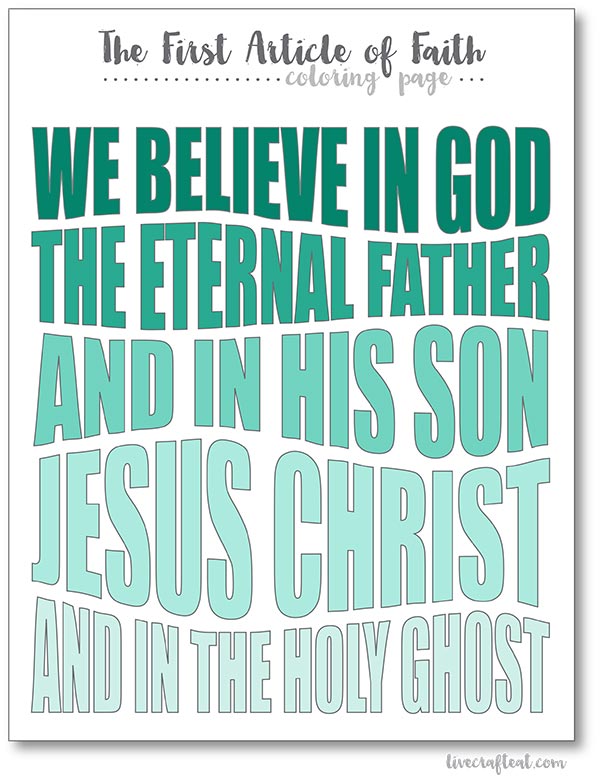 2. rainbow :: of course! color in each letter with a different color of the rainbow. you can go in a pattern like i did, or make it totally random.
3. gradient :: i think one looks kind of awesome, especially because of the "wave" look of the letters. it uses the monochromatic concept from idea no.1 but you go about it in a different way. pick 5-7 shades of a single color. work your way from darkest to lightest and then back to dark again. then back to light. then back to dark. keep going until all the letters are filled in!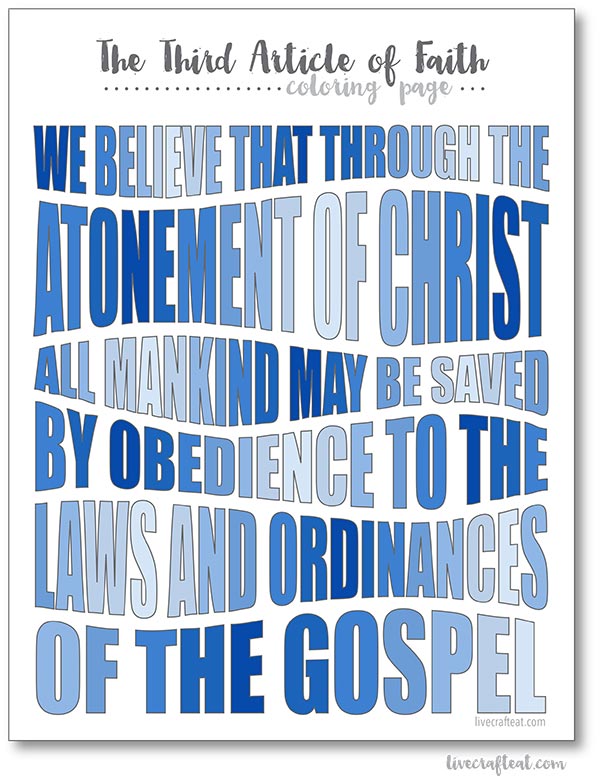 4. rainbow…again. this one is my favorite. it's still a rainbow, but the colors are used for entire lines. red, orange, yellow, green, blue, indigo, violet, pink, and teal. if i had to pick only one way to color these articles of faith pages, this would be it!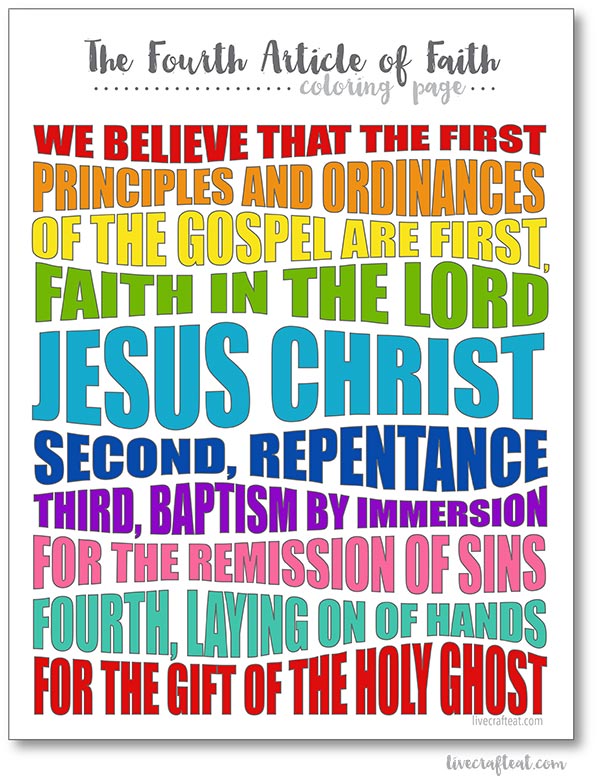 i hope your kids (and let's face it, us adults like to color sometimes too!) enjoy using these article of faith coloring pages in your quest for memorization, use in family home evening, decorating your house, or just for fun!
if you like this post, please feel free to pin it and share with others who may be looking for this very thing!