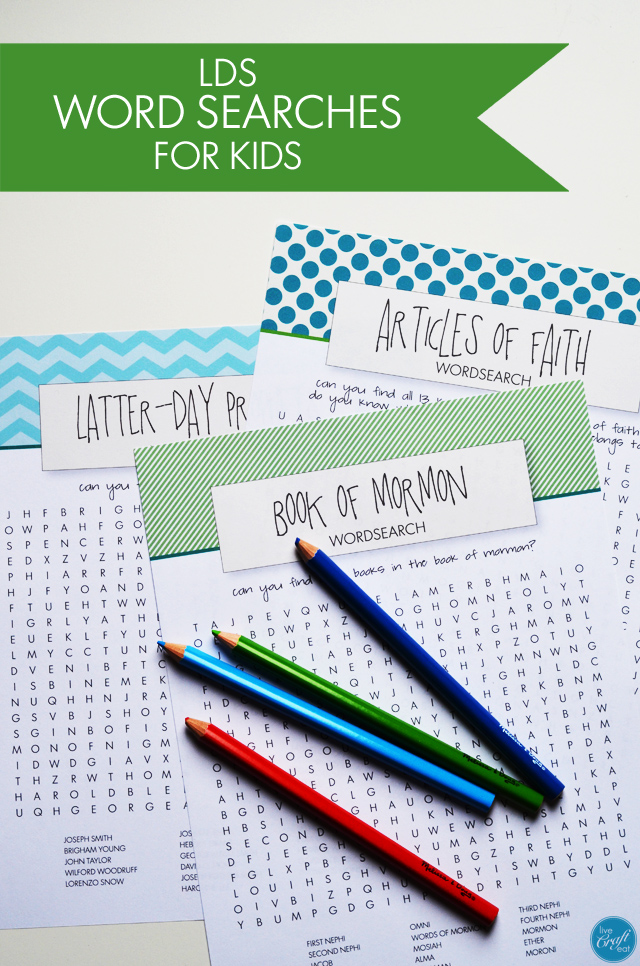 i am so excited that general conference is coming! it really gets me thinking about having and preparing special church-related activities for my kids. my oldest kid is really into word searches and crossword puzzles these days, so i thought it would be fun to make a few of the former for him to have for general conference time.
having said that, these would be great for family home evenings or to keep your child happily occupied during sacrament meetings (to see how you could make a dry-erase book to house these word searches for multiple uses, you can hop on over to my diy dry-erase book for kids post).
i currently have three lds word searches available: latter-day prophets, book of mormon, and articles of faith. you can use them simply as word searches, or add in an extra little activity as described below each respective picture….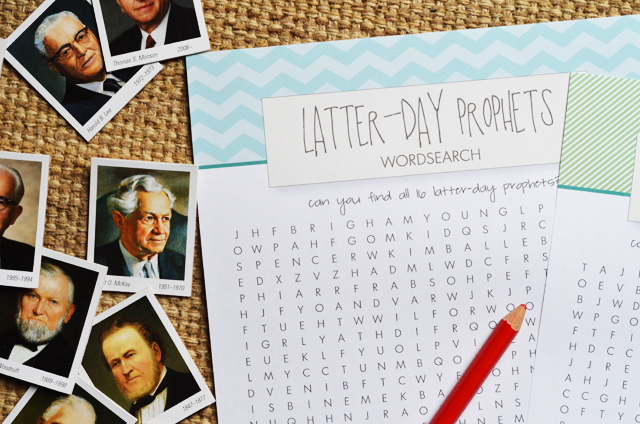 for the latter-day prophets word search, i got out the latter-day prophets matching game that i made for general conference a while ago. we didn't use it as a matching game this time around, though – once we found the prophets' name we tried to find his picture in order to identify all 16.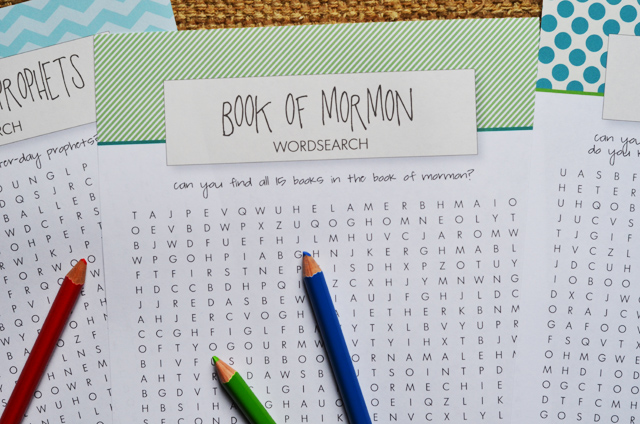 for the book of mormon word search, we got out our scriptures and when we found one of the books in the word search we'd also search for the book in the book of mormon. kind of like scripture mastery but way easier!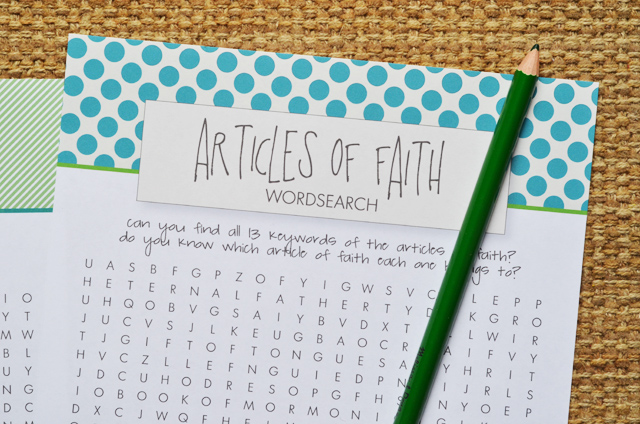 for the articles of faith word search, there are key words that we needed to find. once we found a keyword we tried to figure out which article of faith it belonged to! this was also a fun way to show my kids where we can find the articles of faith in the scriptures.
whether you decide to use these "extra" activities with your kids or you  just want to have something quiet for them to do during church meetings and general conference, i hope you have as much fun searching for all the words with your kids as i did with mine!
here are the free printable PDF files for you to download for personal use: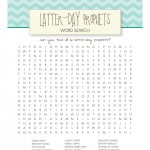 click here to download the latter-day prophets word search PDF.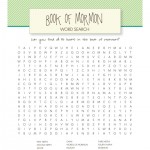 click here to download the book of mormon word search PDF.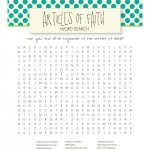 click here to download the articles of faith word search PDF.
if you're looking for more general conference ideas for kids, check out my ultimate guide to general conference with kids post!! it's a great resource for activities, games, and ideas for general conference and gets updated semi-annually!
if you like this post, please help spread the word by pinning it! ->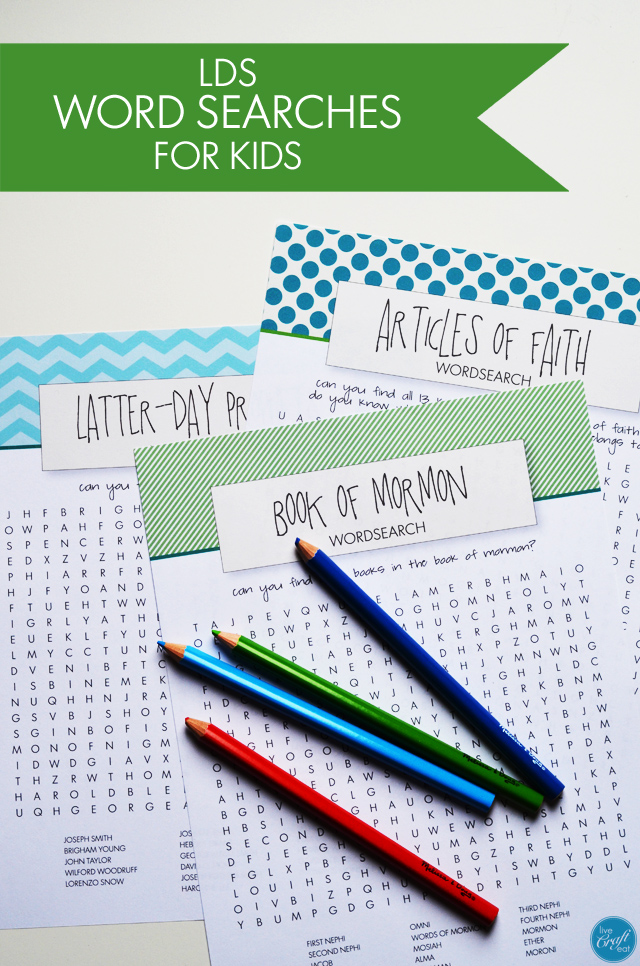 Other Posts You May Like: