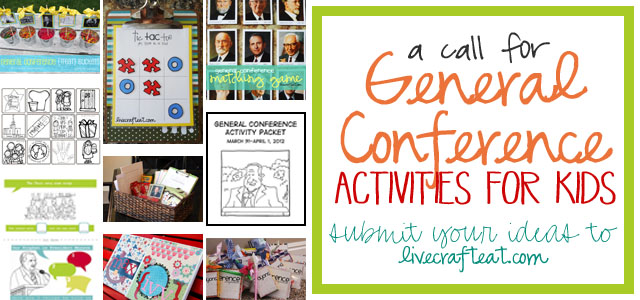 calling all bloggers!! lds general conference is coming up in less than a month and we'd would like YOU to submit your creative conference activity ideas to be added to our "activities, games & ideas for general conference with kids – the ultimate guide" post. we will be updating our list on march 22nd, so if you'd like your ideas to be added, please comment on this post OR the ultimate guide post before that date.
looking forward to seeing all your fabulous ideas!!
images for post header via: here, here, here, here, here, here, here, here, here.