Fire up the grill, slice some watermelon, and get the fireworks ready – July is here! I love this month for all the patriotic festivities, food, and time spent with family and friends. Of course, we make our favorite Southwestern Couscous Salad all summer long, and these S'mores Brownies are made (and devoured) on the regular.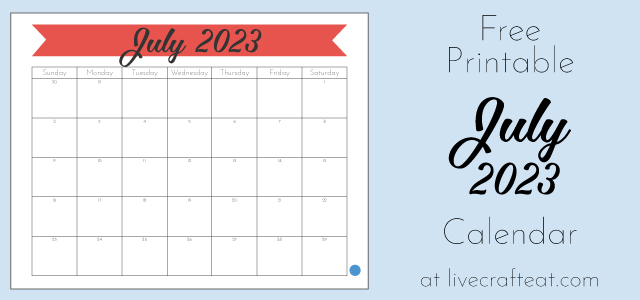 With all the things we have going on this summer, a calendar is an absolute must to make sure we don't miss a thing! It's also great for keeping track of all the appointments and other day-to-day events that don't seem to stop just because school is out for a couple of months. We also like to make sure we have a calendar to get everything from our Summer Bucket Lists penciled in so we can make sure we get everything checked off! We've got lots of things on our list this year including making our own Homemade Flubber to play with, swimming in the pool, and lots of coloring as requested by the younger ones: every year I like to make my kids their own summertime coloring book using free printable coloring pages and a binding machine (or you could get them bound for a small cost at just about any office supply store). Coloring books are a great way to fill any downtime you have in between vacations (or even for use while traveling!), water park trips, and playgrounds. Here are some of my favorite coloring pages this summer:
Free Printable Fourth of July Coloring Pages
Free Printable Firework Coloring Pages
Free Printable American Flag Coloring Pages & Templates
Free Printable Watermelon Coloring Pages
Free Printable Summer Coloring Pages
Free Printable Shark Coloring Pages
Free Printable Beach Coloring Pages
Free Printable Ice Cream Coloring Pages
Free Printable Butterfly Coloring Pages
Free Printable Flower Coloring Pages
Free Printable Pineapple Coloring Pages
Hopefully, those links help you keep your kids happily coloring while you get a few needed things done this summer! Now on to the July 2023 Calendar, which you can print for free just by clicking on the link below and downloading the PDF file to your computer.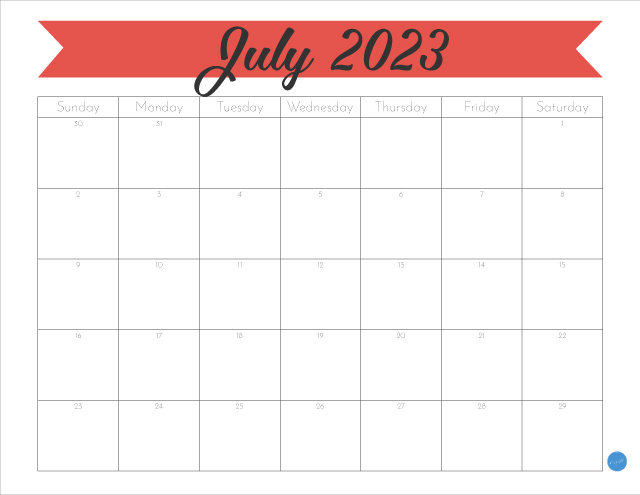 If you're looking for even more free printable July 2023 Calendars (or any type of calendar for that matter!) be sure to check out printabulls.com where they've got so many designs and layouts to choose from!