it's the moment you've been waiting for…
my ultimate guide to general conference activities for kids post has finally been updated for october 2014!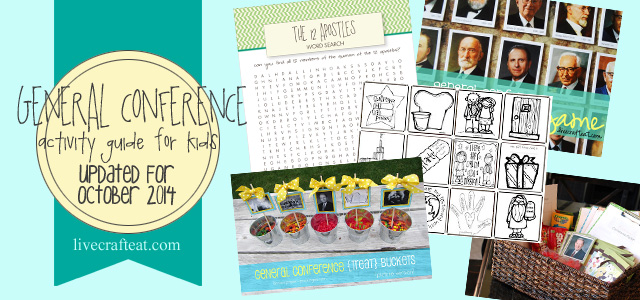 after experiencing some technical difficulties, it's finally done, and just in the nick of time! i've been preparing our general conference activities for the good part of today and use this same resource to find the best of the best out there!
the same great ideas that were there before are still there! i've just added new links that i've come across since the last conference – so there's even more great ideas for you to discover!
right now, my kids are especially into hidden pictures from the friend magazine, and word searches. and this fun general conference headbands game would be a blast to play in between sessions!
because of all the talented people and bloggers out there willing to share their awesomeness, my kids think conference is one of the best times of the year! and i'd have to agree!
click below to get to this amazing compilation of general conference resources for kids:
* THE ULTIMATE GUIDE TO GENERAL CONFERENCE WITH KIDS *